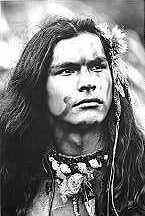 by Nancy Mehegan
The real story of the "pilgrims" and Indians of New England is a bit different from the "sanitized" popular version.  The fictional story is quaint and makes us feel "warm & cozy" -- the truth is something else...
First Contact -- Pilgrms & Indians
"But about the 16th of March, a certain Indian came boldy amongst them and spoke to them in broken English, which they would well understand but marveled at it . . . his name was Samoset. He told them also of another Indian named Squanto, a native of this place, who had been in England and could speak better English than himself."
"The day that Squanto first entered the Pilgrim village, he said in his broken English, "Welcome Englishmen."
Upon arriving that first cold day, Squanto found the Pilgrims near starvation because of their lack of understanding of how to hunt, fish, and trap animals. Instead they were living off of what roots, berries, and plants they could eat. Squanto immediately told the Pilgrim men to follow him to the river where he showed them how to catch eel with their bare hands.
English Cruelty
The native american, Squanto, was first captured along the Maine coast and taken to England; he evidently lived there until 1614, when Captain John Smith took him back to Cape Cod.  In 1615 he was captured by another English sea captain and was about to be sold into slavery in Spain.  Friars in Spain discovered the plot and rescued the Indians. Squanto was instructed in the Christian faith and in 1618 was put aboard a ship bound for Newfoundland.
Eventually Squanto served as a guide and interpreter in an expedition to explore the natural resources of New England. Squanto returned to Patuxet and found that everyone had either died or vanished due to a smallpox epidemic.   Squanto moved in with the Pokanoket tribe (Bristol, RI).
In 1621 he was introduced to the Pilgrims at Plymouth and served as interpreter in their treaty with Massasoit. He also showed them how to plant corn, where to fish, and generally helped them survive in an unknown environment. He died from a fever while guiding Governor Bradford's expedition around Cape Cod.
More English abductions of Indians
I remember reading a story about an old Indian woman, who upon seeing the English, burst into tears, wailing in pain.  She related that "the English took 2 of her sons, against their will, and she never saw them again.  (How cruel was that??)
Remember Miles Standish?  He  pretended to have a friendly meeting with the local tribue, but actually cut the throats of several, inciting new hostilities.  His motive was based on rumors that the Indians were plotting... (is this the beginning of 'pre-emptive attacks'?)
Indians Sold into Slavery
Eventually the New England Indians banded together under the leadership of "King Philip" and there was a bloody war.  King Philip was killed, his head impaled on a stake at the Pilgrim's fort.  And his wife and children?  Sold into slavery in the Caribbean along with 100 other Indians.
Some pilgrims thought Squanto was sent by God to help them in their misery.  In any case, Squanto was an essential part of the Pilgrim's survival.  His life had been a difficult one.
SOURCES:

A True Relation of the Most Prosperous Voyage Made this Present Year 1605 by Captain George Weymouth, by James Rosier (London, 1605)
"Of Plymouth Plantation", by William Bradford (written 1630-1654)